Shetakis Web Order Entry
Click Sign In Now to place an order. If you not registered for Web Order Entry, please contact your sales rep for additional information.



Ordering online at Shetakis.com is fast and easy. Best of all you can do it on your own schedule. Here are a few benefits of having a Shetakis online order entry account:



Online catalog

- Search for new items, get pricing, and add to an order. All from one convenient place.



Manage your account

- Review, and print invoices and credits. Review, print, or download order guides.



Track Usage

- Instantly run reports to track purchases by product, manufacturer, product category, and more.

Place your order and receive immediate confirmations.

For more information on establishing an online account click here to contact customer service.
Ecolab Food Safety Specialists (Day Dots)


Simply Login with your Ecolab user-name and password, provide your Shetakis account access code, and your products will be shipped directly to you - and Shetakis will send you an invoice. For more information click here to contact customer service.
United Natural Foods (UNFI)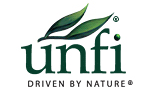 As consumers change, so does Las Vegas. Our city is now home to world class resorts and restaurants. As our town has changed, so have the guests arriving in Las Vegas for business and pleasure. With these changes comes demand for healthier foods, foods to meet special dietary preferences, and foods to meet an ever-growing concern for our environment.

To help you meet the challenge of securing the variety of products needed United Natural Foods and Shetakis Wholesalers are teamed up to offer over 30,000 products in the Organic, Natural, Kosher, Gluten-free, and Specialty Foods product categories.

Simply search or browse through the extensive unfi product catalog, place your order in the "Shopping Basket", and your product will be delivered and invoiced through Shetakis in 2 - 3 days.